INTERNATIONAL SCOUTING OPPORTUNITIES
2019 World Scout Jamboree at the Summit Bechtel Reserve
The World Scout Jamboree is held once every four years. Youth participants are 14 but not yet 18 years old. The next World Scout Jamboree will be held in the United States in 2019. Click here to find out more information.
 International Spirit Award
International Department Boy Scouts of America has recently introduced the new BSA International Spirit Award. To see the requirements for Cub Scouts, Boy Scouts, Varsity Scouts, Venturers, and adults and how to order the patches.  Click here for more details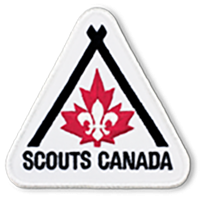 Travel to Canada and Interact with Canadian Scouts
Michigan Crossroads Council units have the opportunity to do International Scouting on a weekend trip, traveling to Canada and interacting with Canadian Scouts.  There are a number of International Camporees in Canada that Michigan units can participate in as well as Scouts Canada camps where you are very likely to encounter Canadian Scouts. [READ MORE]
Travel Overseas with Scouts
Every summer, countries around the world hold National Jamborees and there are International Jamborees in England and Scotland. They all welcome international participants, especially contingents from the USA. The cost of taking a contingent of Boy Scouts and/or Venturers to another country can be surprisingly low.