THE BSA COMMITMENT TO SAFETY
We want you to know that the safety of our youth, volunteers, staff, and employees is an important part of the Scouting experience. Youth develop traits of citizenship, character, fitness, and leadership during age-appropriate events when challenged to move beyond their normal comfort level, and discover their abilities. This is appropriate when risks are identified and mitigated.
The Scouting program, as contained in our handbooks and literature, integrates many safety features. However, no policy or procedure will replace the review and vigilance of trusted adults and leaders at the point of program execution.
Commit yourself to creating a safe and healthy environment by:
Knowing and executing the BSA program as contained in our publications
Planning tours, activities, and events with vigilance using the tools provided
Setting the example for safe behavior and equipment use during program
Engaging and educating all participants in discussions about hazards and risks
Reporting incidents in a timely manner
Thank you for being part of the Scouting movement and creating an exciting and safe experience for every participant.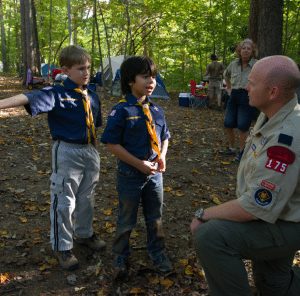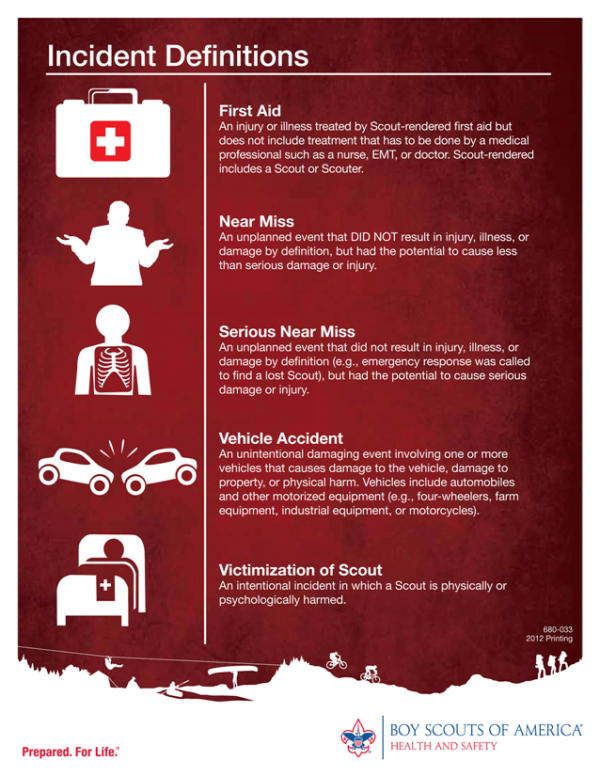 ANNUAL HEALTH & MEDICAL RECORD
Updated in March 2014, the Annual Health and Medical Record is completed at least annually by all participants in any Scouting activity.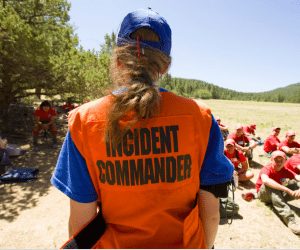 Timely and complete incident reports support analysis that is critical to identifying needed improvement of BSA programs.