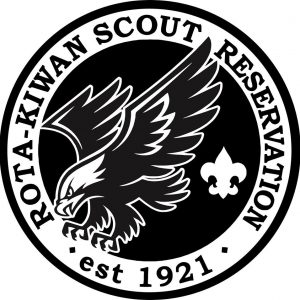 Rota-Kiwan Scout Reservation
6278 Texas Drive | Kalamazoo, MI 49009
Phone: 269-375-0027
Reservation Director – Aaron Collins
Properties Chair – Larry Hayden
Map of Camp
MAKE A RESERVATION CUB SCOUT SUMMER CAMP WEBELOS SUMMER CAMP
At Rota-Kiwan Scout Reservation you will find over 199 acres of beautiful terrain dotted with oak, pine, maple, cedar and poplar. Rota-Kiwan Scout Reservation has frontage on Bass Lake and Scouter's Pond. Fish and wildlife are plentiful. The camp is rich in program, a perfect setting for your Scouts to experience real Scouting adventure!
Twelve troop campsites complete with nearby modern shower houses and flush toilets are available. Major activity areas include aquatics, shooting sports (rifle, archery, and shotgun), ecology conservation (nature), outdoor living skills (Scoutcraft), a fine arts area (photography and cinematography) and many other advancement and program opportunities.
---
Cub Scout Summer Camp Theme 2017
This years Cub Scout Summer Camp theme is "Western." Welcome to the Wild, Wild West! Scouts will test their knowledge of the west and explore the Oregon Trail to see who can survive this grueling expedition. Those who survive will be able to feast like kings for one meal. Do you know what it takes to survive the West??