Gerber offers many different year-round programs and are currently developing even more. We rent a large variety of our building out for your scouting events. More information are detailed below in the Year Round Programs and Services. If their is a program you would like to see offered reach out to the Reservation Director; we are always welcome to new ideas.
In recent years, Gerber Scout Reservation attendance has swelled from 900 in 1997 to over 2,500 in 2012. Much of this increase can be attributed to the 1998 initiation of the Cub Scout and Webelos Adventureland, a section of the camp dedicated to Cub Scouts. Gerber currently has the capacity to accommodate 425 Boy Scouts, 200 Cub Scouts  each week or session.
Activities offered at the camp include the Waterfront, Honor Ground, Climbing Tower/COPE, Scoutcraft, Handicraft, Environmental Resource Center, Archery, and Shooting Sports. Recently, a air-conditioned leaders' lounge was added to allow adults to view their Scouts' MB progress and check emails The new dining hall, named the Ralph K. Merrill Centennial Dining Hall, was completed in time for the 2010 summer camp season. Centennial Dining Lodge boasts state of the art facilities, a capacity of over 700, and a safe place to take shelter.
Gerber Scout Reservation
1733 Owasippe Road | Twin Lake, MI 49457
Phone: 231-894-4928 | Fax: 231-893-0648
Reservation Director – Ryan Kriesch
Phone: 616-262-8602
Reservation Ranger – Chris Tower
Shop: 231-894-4990
Properties Chair – John Fedder
Properties Chair – Mary Stek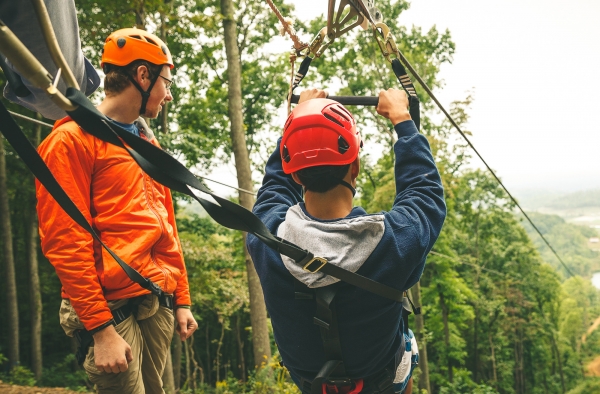 SHOOTING SPORTS AT GERBER SCOUT RESERVATION
Didn't get enough shooting sports during the summer?
Well, we have the solution for you. Our ranges are going to be open select weekends this fall and spring.
We will be starting at 9 am at Tech Center for some indoor instruction.
Rifle is $25 for the badge and $7 for open shoot.
Shotgun is $38 for the badge and $18 for the open shoot.
After all participants have qualified for their badge (around 1 pm), we will run open shoot for those who are interested.
If you would like to make a weekend out of it, have your troop rent a campsite. Don't forget to register because slots will fill soon.
Things to bring
Yourself
Weather appropriate clothing (it could be cold!!)
Money for open shoot (if you did not pay online!!)
A bag lunch & snack
Water bottle