Adult Leader Training
EVERY YOUTH DESERVES A TRAINED LEADER
Trained leaders are critical to the success of Scouting. Every young person involved in the Scouting program needs and deserves a leader who understands the aims of the program and knows how to deliver it with enthusiasm and fun. Trained leaders are more effective at delivering the promise of Scouting because they understand their role, responsibilities, and the resources available to them.
WHAT MAKES A TRAINED LEADER?
Adult unit leaders are considered trained, and eligible to wear the official "Trained" emblem, once they have completed the basic training requirements outlined below. Supplemental and advanced training for adults and youth training opportunities are also listed below.
Training is an important part of learning to become an effective leader. The important scouting position you hold will be easier and more effective once you develop the skills necessary to deliver a quality scouting program every Cub Scout, Boy Scout, Sea Scout, and Venturer desires. Every youth member of Scouting deserves a Trained Leader.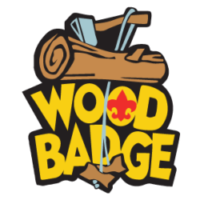 As a result of attending Wood Badge training, participants will be able to do the following: View Scouting globally, as a family of interrelated, values-based programs that provide age-appropriate activities for youth. Recognize the contemporary leadership concepts utilized in corporate America and leading government organizations that are relevant to our values-based movement. Apply the skills learned from their participation as members of a successful working team. Revitalize their commitment by sharing in an overall inspirational experience that helps provide Scouting with the leadership it needs to accomplish its mission on an ongoing basis.
The Powder Horn course is designed to help the troop, team, or crew by exposing older Scouts, Venturers, and adult leaders to safely conducted outdoor/high-adventure activities of a fun and challenging nature. The course provides an introduction to the resources needed to successfully lead youth through a program of outdoor adventure and is based upon giving participants an exposure to some outdoor/high-adventure activities. The course presenters are expert consultants, from inside and outside of Scouting, in each outdoor high adventure activity. It is for any youth or adult interested in experiencing a unit-level, high-adventure program.