New feature!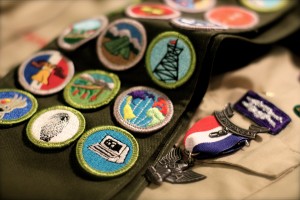 Units can now submit advancement for unit youth members online. The advancement/4403 report in both TroopMaster and PackMaster will produce a file that is fully compatible with this new system. BSA's system will refer to our recharter file as the UMS (Unit Management System) file. Help with PackMaster and TroopMaster by visiting the link.
To Use BSA Internet Advancement:
Internet advancement allows units to enter youth advancements, awards, and merit badges and perform the following actions:
Select members from your existing roster
Review, update, or add ranks, merit badges, and/or awards
Access an online review unit roster feature and the unit advancement summary
Print an advancement report with a unit awards summary to assist in purchasing.
---
Before beginning internet advancement, collect all member information, including advancement records, award records, and merit badge applications with the appropriate signatures. To complete internet advancement, you must be connected to a printer to print the final report. For assistance, consult the help for instructions on using internet advancement.
---
Units should submit advancements online monthly, or more often if needed. At the end of the year, make sure all advancements are submitted by December 31 so proper Journey to Excellence (JTE) advancement statistics will be accurate for your unit and district.
The unit advancement chair must sign into Internet Advancment using Microsoft Internet Explorer (version 9 or lower).
Have the appropriate people sign the printed unit advancement report and submit it to the Scout Shop to purchase advancements (rank badges and merit badges). The Scout Shop where you are purchasing your advancements will submit the paperwork to the Field Service Council. Save a copy for your files.
Note: Internet Explorer 9 and lower is the supported browser for this application.
If using IE10 or IE11, change browser settings to Compatibility Mode. To do so, go to the tool bar at the top of the page, select "Tools", then choose "Compatibility View Settings" from the list. For IE 10, place a check mark in "Display all websites." Close the window and try again.
For IE 11, if scouting.org appears in the "Add this website" window, click the "Add" button. If scouting.org does not appear, type scouting.org in "Add this website" then click "Add." Scouting.org will appear in the "Websites you've added to Compatibility View" Click on the Close button and try again.
Firefox, Opera, Chrome, Safari, MAC, or Windows XP SP2 or older, and sometimes IE 11 in compatibility mode will not work properly.
For Questions Contact:
If you have any questions or problems, please visit the BSA internet advancement website, or contact the national help desk at 972-580-2489.