Kernel Guidebook
Unit Program Planner
Unit Goal Setting Poster (11×17)
Take Order Form (English)
Take Order Form (Spanish)
Prize Flyer
Unit Sales Tracker
PowerPoint Template
Show and Sell Inventory Tracking
Family Popcorn Checkout Form
Parent Handout
Unit Kickoff Checklist
Scout Thank You Card
Path to Advancement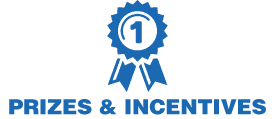 Prize Flyer
Unit Growth Incentives
–$2500
–$5000
–$7500
Ordering Scout Prizes
Unit Incentive Flyer (Customizable)
Council Rewards & Incentives
Order Council Rewards Here
– Fill-A-Sheet Submission
Trail's End Scholarship Form
Trail's End Scholarship Program
Win a Trip to Disney (Trail's End)
Path to Advancement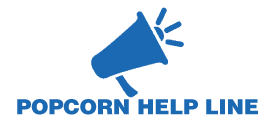 Alanna Bonar
Popcorn Customer Service
P:  248-207-1753
E:  mccpopcorn@scouting.org
POPCORN KICKOFFS AND TRAININGS
Whether you are a new Popcorn Kernel or experienced Kernel, you'll want to plan to attend one of the Popcorn Sale Kickoffs to get the latest and greatest information about this year's sale and how-to have a successful popcorn sale for your unit.
Kickoff Registration is preferred.  This helps with planning!
POPCORN SALES TRAINING WEBINARS
PROGRAM PLANNING – "IDEAL YEAR OF SCOUTING"
Learn how to successfully plan your unit program and raise the necessary fund through the Trail's End Popcorn Sale to have a fun and exciting program for your Scouts and families.
Sunday, July 15 – 7:30 PM
GROWING YOUR POPCORN SALE
Learn about the new unit growth incentives planned for the 2018 sale and how your unit can earn Pinewood Derby kits, Blue and Gold kits and Pack or Troop Camping gear for growing your sale over your unit's 2017 sale.
Saturday, July 21- 8:00 AM

EFFECTIVE STOREFRONT (SHOW 'N SELL) SALES 
Learn from the experts on how to achieve the best results with your storefront (Show 'N Sell) sales. Get tips from everything to scheduling, inventory and setting up your locations for maximum effectiveness and sales.

Wednesday, August 1 – 7:30 PM

PLANNING YOUR UNIT KICKOFF
Having a successful unit kickoff is one of the key elements to a successful popcorn sale for your unit. Getting Scouts (and parents) excited about the sale is a key ingredient the sale. Learn how to host a successful kickoff for your unit — that will help grow your sale!
Sunday, August 19 – 7:30 PM
USING THE TRAIL'S END POPCORN SYSTEM 
Join us as we give you a brief orientation on using the Trail's End Popcorn system to help manage your units sale. Will cover placing orders for popcorn, prizes and online sales tools.

Saturday, September 8 – 8:00 AM

PLACING UNIT ORDERS 
How do I place my unit order? We will cover this topic to help you place your unit order and some important key steps to make sure your order is correct and submitted on-time.

Sunday, September 30 – 7:30 PM

UNIT SETTLEMENT  AND PAYMENTS
It's the end of the sale. Now what? We will walk you through the final stages of the sale — settling your unit account and make the final popcorn payment.

Sunday, October 28 – 7:30 PM
ORDERING PRIZES AND INCENTIVES
The Scouts have sold the popcorn. Now it's time to order their prizes and incentives for their hard work and efforts. We will walk you through the prize order system so your Scouts can receive the prizes they earned.

Sunday, November 4 – 8:00 AM

| | | | | |
| --- | --- | --- | --- | --- |
| DISTRICT OR FIELD SERVICE COUNCIL | POSITION | NAME | EMAIL | PHONE |
| MCC | Customer Service | Alanna Bonar | alanna.bonar@scouting.org | 248-207-1753 |
| President Ford FSC | Council Kernel | Jim Seigel | | |
| | Staff Advisor | Ryan Kriesch | ryan.kriesch@scouting.org | 231-947-7071 |
| Eagle Spirit | Kernel | Vacant | | |
| | Professional | Katie Perschbacher | katie.perschbacher@scouting.org | 616-785-2662 |
| | Professional | Gretchen Pyscher | gretchen.pyscher@scouting.org | 616-278-0808 |
| | District Director | Nathan Ekola | nathan.ekola@scouting.org | 616-785-2662 |
| Lakeshore | Kernel | Melissa Wright | mdberman1@yahoo.com | 616-438-5645 |
| | Professional | Tom Sturtevant | thomas.sturtevant@scouting.org | 616-785-2662 |
| | Professional | Steve Dodson | steve.dodson@scouting.org | 231-670-5960 |
| | Field Director | Frank Kule | frank.kule@scouting.org | 231-578-0564 |
| Northern Lights | Kernel | Tammy Bailey | tamzpell@yahoo.com | 231-268-1347 |
| | Professional | Chris McCauley | christopher.mccauley@scouting.org | 231-947-7071 |
| | District Director | Mark Ewing | mark.ewing@scouting.org | 231-947-7071 |
| Scenic Trails | Kernel | Monica Stanger | mjsk9@aol.com | 231-941-4897 |
| | Professional | Michelle Foster | michelle.foster@scouting.org | 616-785-2662 |
| | District Director | Mark Ewing | mark.ewing@scouting.org | 231-947-7071 |
| Timber Trails | Kernel | Deanna Traxler | dhtscoutleader@gmail.com | 231-924-6549 |
| | Professional | Robert Silvernail | robert.silvernail@scouting.org | 616-785-2662 |
| | Professional | Steve Dodson | steve.dodson@scouting.org | 231-670-5960 |
| | Field Director | Frank Kule | frank.kule@scouting.org | 231-578-0564 |
| Water and Woods FSC | Staff Advisor | Brent Hortze | brent.hortze@scouting.org | 810-216-7003 |
| Blue Star | Kernel | Sallie Morey | smorey@edgcon.com | 810-793-7560 |
| | District Director | Zachary Johnson | zachary.johnson@scouting.org | 989-266-9110 |
| | Field Director | Jack McLiver | jack.mcliver@scouting.org | 810-292-0081 |
| Blue Water | Kernel | Jenn Gatley | jenngatley@yahoo.ca | 810-479-9174 |
| | Field Director | Jack McLiver | jack.mcliver@scouting.org | 810-292-0081 |
| Chief Okemos | Kernel | Derek Johnson | djrockstwo@yahoo.com | 586-703-0243 |
| | Professional | Sarah Hulett | sarah.hulett@scouting.org | 517-816-7761 |
| | Professional | Abel Rubio | abel.rubiojr@scouting.org | 517-816-7762 |
| | Field Director | Corrie Groth | corrie.groth@scouting.org | 517-816-7758 |
| Heartland | Kernel | Tricia Eidsmoe | tennisbums@charter.net | 989-878-1774 |
| | Professional | Stephanie Bird | stephanie.bird@scouting.org | 989-266-5778 |
| | District Director | Eric Curtis | eric.curtis@scouting.org | 989-266-9106 |
| | Field Director | Corrie Groth | corrie.groth@scouting.org | 517-816-7758 |
| Ojibway | Kernel | Heather Howe | hahowe@gmail.com | 989-964-1151 |
| | Professional | Eric Curtis | eric.curtis@scouting.org | 989-266-9106 |
| | Field Director | Corrie Groth | corrie.groth@scouting.org | 517-816-7758 |
| Rivers North | Kernel | Chris Evans | sevans2004@comcast.net | 810-391-1284 |
| | Professional | Zachary Johnson | zachary.johnson@scouting.org | 989-266-9110 |
| | Field Director | Jack McLiver | jack.mcliver@scouting.org | 810-292-0081 |
| Shoreline | Kernel | John Folsom | johnfolsom15@gmail.com | 989-295-5529 |
| | Professional | Jake Straub | jake.straub@scouting.org | 989-266-9114 |
| | District Director | Eric Curtis | eric.curtis@scouting.org | 989-266-9106 |
| | Field Director | Corrie Groth | corrie.groth@scouting.org | 517-816-7758 |
| Thumb | Kernel | Vacant | | |
| | Professional | Kevin McLeod | kevin.mcleod@scouting.org | 586-817-2202 |
| | District Director | Zachary Johnson | zachary.johnson@scouting.org | 989-266-9110 |
| | Field Director | Jack McLiver | jack.mcliver@scouting.org | 810-292-0081 |
| Southern Shores FSC | Council Kernel | Carl Wallace | wallace2carl@gmail.com | 269-779-8396 |
| | Staff Advisor | Dominic Gualtieri | dominic.gualtieri@scouting.org | 630-267-7167 |
| Cascades | Kernel | Becky McRae | giraffelady82@gmail.com | 517-617-3811 |
| | Field Director | James McClelland | james.mcclelland@scouting.org | 734-926-5681 |
| Chief Lenape | Kernel | Liz Isaly | jisaly@comcast.net | 517-605-6451 |
| | Professional | Jacob Maxson | jacob.maxson@scouting.org | 269-832-0096 |
| | Field Director | Christian Townsend | christian.townsend@scouting.org | 612-812-1026 |
| Huron Trails | Kernel | Angela Chidester | hulla@umich.edu | 734-474-0082 |
| | Professional | Rachal Carson | rachal.carson@scouting.org | 517-306-8304 |
| | Professional | Barb Read | barbara.read@scouting.org | 301-857-2688 |
| | Field Director | James McClelland | james.mcclelland@scouting.org | 734-926-5681 |
| Heroes | Kernel | Vacant | | |
| | Professional | Sonja Emziah | sonja.emziah@scouting.org | 517-894-7695 |
| Nottawa Trails | Kernel | Vacant | | |
| | Professional | Tim Barnes | tim.barnes@scouting.org | 936-207-6374 |
| | Field Director | Christian Townsend | christian.townsend@scouting.org | 612-812-1026 |
| Pathfinder | Kernel | Alaina Harrison | alainaharrison@gmail.com | 821-280-3687 |
| | Field Director | Christian Townsend | christian.townsend@scouting.org | 612-812-1026 |
| Running Waters | Kernel | Rob Sherry | r.j.sherry@sbcglobal.net | 734-289-3924 |
| | Kernel | Sue Johnson | warnie@comcast.net | |
| | Professional | Louise Malzitz | louise.malvitz@scouting.org | 734-642-7366 |
| | Field Director | James McClelland | james.mcclelland@scouting.org | 734-926-5681 |
| Three Fires | Kernel | Meredith Dempster | miss@cms-grob.com | 517-861-0973 |
| | District Director | Cristina Van Putten | cristina.vanputten@scouting.org | 734-560-1283 |
| | Field Director | James McClelland | james.mcclelland@scouting.org | 734-926-5681 |
| Wabano | Kernel | Bill Semrau | techscienceguy@yahoo.com | 269-271-6112 |
| | Professional | Nathan Mashman | nathan.mashman@scouting.org | 616-260-6223 |
| | Field Director | Christian Townsend | christian.townsend@scouting.org | 612-812-1026 |
| Great Lakes FSC | Council Kernel | Tim Crawford | timcrawford@crawfordinsurancegroup.com | 248-402-5005 |
| | Staff Advisor | Catherine Buckalew | catherine.buckalew@scouting.org | 313-361-4228 |
| Chippewa | Kernel | Leslie Brown | chippewapopcorn@yahoo.com | 248-214-4583 |
| | Professional | Douglas Rohrabaugh | douglas.rohrabaugh@scouting.org | 313-897-1970 |
| | Professional | Dan Welsh | dan.welsh@scouting.org | 313-361-4227 |
| | Field Director | Bob Dewar | bob.dewar@scouting.org | 313-361-1292 |
| Mahican | Kernel | Stephanie Aquila | stepheniaguila@yahoo.com | 734-735-8860 |
| | Professional | Victor Marsh | victor.marsh@scouting.org | 313-361-1284 |
| | Professional | Gary Lippard | gary.lippard@scouting.org | 313-361-1269 |
| | Field Director | Leon Bell | leon.bell@scouting.org | 313-361-1276 |
| North Star | Kernel | Joe Louis-Ferdinand | joelouis.T1699@gmail.com | 248-972-7135 |
| | District Director | Jon Miller | jonathan.miller@scouting.org | 248-417-0862 |
| | Professional | Miya Ingram | miya.ingram@scouting.org | 313-361-1259 |
| | Field Director | Leon Bell | leon.bell@scouting.org | 313-361-1276 |
| Ottawa | Kernel | Wanda Thayne | wthayne@pacbell.net | 209-915-5458 |
| | Professional | Morgan Kernosky | morgan.kernosky@scouting.org | 313-897-1965 |
| | Professional | Rebecca Kowalski | rebecca.kowalski@scouting.org | 586-216-5848 |
| | Field Director | Bob Dewar | bob.dewar@scouting.org | 313-361-1292 |
| Pontiac-Manito | Kernel | David McKinnon | davidmckinnon92@gmail.com | |
| | Professional | Jennifer Jordan | jennifer.jordan@scouting.org | 313-361-1283 |
| | Field Director | Bob Dewar | bob.dewar@scouting.org | 313-361-1292 |
| Renaissance | Kernel | Joquel Woolridge | jdspivey10@yahoo.com | 313-676-9968 |
| | Professional | Regina Reid | regina.reid@scouting.org | 313-361-4211 |
| | Field Director | Leon Bell | leon.bell@scouting.org | 313-361-1276 |
| Sunrise | Kernel | John Dell | johnjdell@gmail.com | 586-294-2658 |
| | Professional | Summer Robinson | summer.robinson@scouting.org | 313-361-1277 |
| | Professional | Kevin Lauro | kevin.lauro@scouting.org | 313-361-1288 |
| | Field Director | Bob Dewar | bob.dewar@scouting.org | 313-361-1292 |
| Sunset | Kernel | Leeanne Buckley | popcornleeanne.pack279@gmail.com | 248-890-0061 |
| | Professional | Catherine Buckalew | catherine.buckalew@scouting.org | 313-897-1970 |
| | Professional | Richard Mazyck | richard.mazyck@scouting.org | 313-361-1258 |
| | Field Director | Leon Bell | leon.bell@scouting.org | 313-361-1276 |
SCOUT POPCORN SALES TRAINING