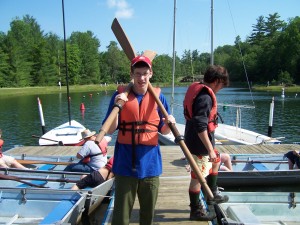 We are delighted to have you as a guest at one of our Boy Scout Summer Camps. We have had the privilege of serving Scouting for over 100 years. We take particular pride in the rich heritage of camping that we have been able to offer Michigan Scouts and Scouts from other states and countries.
Our trained and energetic staff is here to offer a first class camping experience to your Scouts and unit leaders. Camping, more than any other Scouting activity offers the opportunity for fun, exciting challenges, new learning experiences, advancement, and personal growth. We encourage unit leaders to join in on the many opportunities available to your unit. Please make full use of your time here to enjoy the many activities available.
Boy Scout Summer Camp Videos
---
Check out any of these Michigan Boy Scout camps for your next Summer Camp experience!

Cole Canoe Base
1356 E. Greenwood Rd | Alger, MI 48610
Phone: 989-873-1516 | Fax: 989-873-1517
Camp Director: Gus Chutorash
Ranger: Dave Gray
Properties Chair:  Kent Klitzke

Welcome Home to Cole Canoe Base! Set right next to the Rifle River, Cole Canoe base has over 130 canoes on its property and is is known for offering Scouts some of the best canoeing in Michigan.  Choose your adventure from a list of opportunities ranging from our 1/2 day excursion to our 50-miler Canoe trek.  And of course, where there's water there's fishing, tubing (rump bumping in Cole speak), swimming and just sitting back and listening to the sounds of the river.
Beyond the water, Cole has program opportunities designed for the youngest to oldest of Scouts.  With over 50 merit badge opportunities and a fantastic first-year Scout program, Cole can help with advancement.  Or, if you're looking for something different, check out our A.T.V program.  Unique to all the camps in Michigan, Cole is purely campsite cooking.  Summer Camp registration is open so if you're ready, click on the button below to sign-up.  Need to know more?  Click here…
---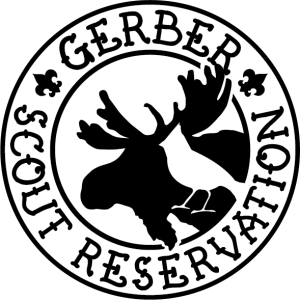 Gerber Scout Reservation
1733 Owasippe Road | Twin Lake, MI 49457
Phone: 231-894-4928 | Fax: 231-893-0648
Reservation Director- Shawn Dennany
Reservation Ranger – Charlie Brown
Shop: 231-894-4990
Properties Chair – Jerry Kiste
–
Come discover Gerber, set on 851 acres of beautiful west Michigan forest and get ready to experience rank advancement as well as some very unique program.  Our Eagle Quest at Gerber is like non other, offering the first year and many of the second year campers their first step toward Eagle.  Looking for something unique for your older Scouts?  On site at Gerber, Scouts can participate in the skilled trades area where they can earn merit badges like; welding, metalwork and farm mechanics.
Have Scouts that like have the extreme factor?  Then Gerber has exactly what they want with the  "Power Cut" program activities where Scouts mountain board and mountain bike, testing their skills of balance and strength.  And of course beyond delivering incredible programs, Gerber has the dedicated staff to make it all happen.  Click here for more information on Gerber Scout Reservation.
---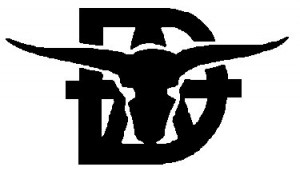 D-Bar-A Scout Ranch
880 E Sutton Road | Metamora MI 48455
Phone: 810-245-2250 | Fax: 810-245-2249
Ranch Director – Jerry Deeg
Reservation Ranger – Jack Sims
Livestock Foreman – Steve Bailey
Since 1950, D-bar-A-Scout Ranch has been providing quality scouting experiences for Scouts, Schools, and Churches from Southeast Michigan and around the Midwest. D-bar-A is located about an hour north of Detroit, MI.  The ranch consists of over 1,700 acres of wilderness, 3 lakes, a herd of horses, cattle, and other livestock, 28 heated cabins, and 13 tent sites.  Program facilities also include a 32 foot climbing tower, Lonesome Pines Boy Scout Shooting Center (Rifle, Shotgun, and Archery), Robert Morrison Cub Scout Shooting Center (BB Gun and Archery), Nature Center, Bouldering Wall, and 11 miles of hiking trails.
---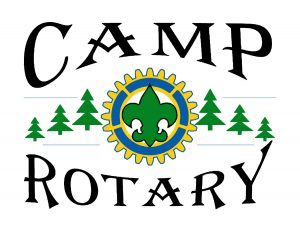 Camp Rotary
3201 S Clare Avenue, Clare MI 48617
Phone: 989-386-7943 | Fax: 989-386-3193
Camp Director – Andrew Wright
Ranger – Alex Drummer
Properties Chair – Dave Lindamood
Located in the central part of Michigan's Lower Peninsula, Camp Rotary has one of our country's clearest spring-fed lakes, scenic rolling hills and fragrant pine trees, making it one of the most beautiful camps in the country.  With over 1,100 acres and abundant natural resources, Camp Rotary is able to offer a wide variety of programs and welcomes Scout Troops, School, Church, Civic, and Fraternal organizations on a year-round basis.
Camp Rotary offers a wide variety of innovative programs each summer and welcomes Scout Troops from both in and out-of-state each summer.  Camp Rotary boasts perhaps the most beautiful waterfront of any Scout camp and has specialty programs for older Scouts and first year campers alike.  Always one of the most popular areas in camp is the dining hall where tasty, well-balanced meals are served family style.  Premiere Shooting Sports Ranges, COPE, Climbing and Rappelling, our new high-tech M.A.D.E. area, an all-new family carnival on Wednesday night, and modern shower houses make Camp Rotary an ideal camp for any Troop!
---