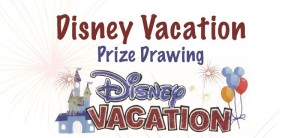 WHO Qualifies for the Drawing?
A Scout who submits a completed order form (all 30 lines) has a chance to win. Each filled order form is one entry into the prize drawing. If a Scout fills multiple forms, each can be used as one entry into the prize drawing.
WHAT does the Winning Scout Receive?
The winning Scout will receive a $3,000 travel voucher to use at Walt Disney World Resort® in Orlando, Florida. The Scout and his family can plan a Disney World vacation that best suits them, arranged through an agent provided by Michigan Crossroads Council. The voucher has no cash value. The trip must be booked before December 30, 2017.
WHEN does the drawing take place?
The live drawing will be broadcast online at 6:00 pm Monday, December 5 through a link at the www.michiganscouting.org/popcorn website. We will call the winner right away… so watch and stay close to your phone.
HOW do Units and Families Submit their Filled Order Forms?
Make sure that each completed order form shows the Scout's first and last name, unit number, and district name. Sorry, forms submitted that are not legible or without the required information cannot be used. Unit Kernels can use any of the following methods to forward the forms for the drawing:
Email: mccpopcorn@scouting.org
Fax: Attn: Disney Drawing (517) 940-4209
Mail or hand deliver: Popcorn Headquarters, Attn: Disney Drawing 137 S. Marketplace Blvd., Lansing, MI 48917
All forms must be received on or before Friday, December 2.
*This prize is non-transferable 
Rules & Regulations
Participants must be registered Scouts.  The prize is not transferable, redeemable for cash or exchangeable for any other prize.  Employees of the Council and members of the immediate family of any such persons are not eligible to participate and win.  The term "immediate family" includes spouses, siblings, parents, children, grandparents, and grandchildren, whether as "in-laws," or by current or past marriage(s), remarriage(s), adoption, co-habitation or other family extension, and any other persons residing at the same household whether or not related.  Odds of winning depend upon the number of participants.  The winner grants the Council permission to use their names, photographs, voices, videotape, and likenesses in connection with promotion of this and other contests and waive any claims to royalty, right, or remuneration for such use.   The value of the prize awarded may be reported for tax purposes as required by law.  The winner is solely responsible for reporting and paying any and all applicable taxes related to the prize and paying any expenses associated with the prize. If a winner cannot be contacted or is disqualified for any reason, the Council reserves the right to determine an alternate winner. All decisions of the Council are final.