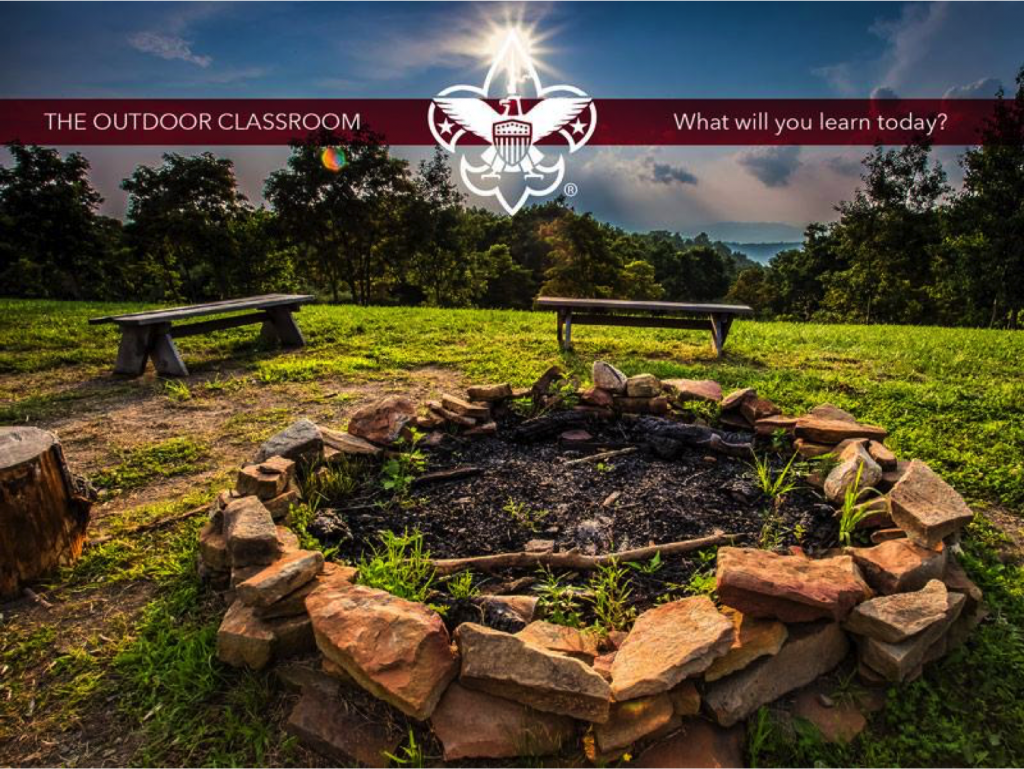 President Ford Field Service Council
Improving Scouting in West Michigan, A Case Statement
In Scouting we are building the leaders of tomorrow, but in today's society, young people are faced with many challenges. Too often, they live in fragile families and disintegrating inner-­‐‑city neighborhoods where outdoor activity and supplemental education is not readably available.
Programs of the Boy Scouts of America meet the developmental needs of youth in urban communities and also focus on the rural population of the United States. Scouting, by emphasizing ethics and moral values, addresses many of the social concerns of parents and youth in our community. The President Ford Field Service Council wants to share the values of Scouting with the Grand Rapid community and be a resource of leadership and character development that will guide youth and community leaders in a healthy, successful direction.
For over a century the Boy Scouts of America has been teaching STEM, character and leadership development and environmental stewardship. The President Ford FSC would like to open their doors to the Grand Rapids community to share the values of Scouting.
Scouting in West Michigan
The current DeVos Family Center for Scouting facility is the headquarters for the President Ford Field Service Council.  It is a service center for units and the programs delivered in West Michigan. The interior of the facility houses the staff as well as four conference rooms for training of adult mentors, and it sits on 22 acres of land with a Wege Biospheric walk winding behind the building.
The President Ford FSC leadership team feels that there is great potential in the acreage they own and the mission they have to share, and thus, want to expand their facility and their reach in West Michigan.
Our Challenges
The current facility is in need of more than $1 million of necessary renovations. After counsel from potential donors, it was concluded that in order to raise funds to renovate the building, the FSC would have to expand their scope and make an improvement that would offer more onsite engagement offerings to the community. The President Ford FSC will need to transition from a service facility for Scouts to a program delivery center for Scouts and community members.
Through research, it has been found that Grand Rapids Scouts and community leaders would utilize a facility with indoor/outdoor classrooms, STEAM programming, and outdoor adventure to host activities focusing on character and leadership development, team building and outdoor fun.
In order to better serve our Scouts and the community, President Ford FSC would need to provide indoor and outdoor spaces that facilitate learning, have a convenient outdoor adventure facility and fulfil technology needs of STEAM and meeting necessities.
Finding the right avenue to achieve a program delivery center that serves the Grand Rapids community is a complex challenge. Neither a simple repair nor the sale of the building would add value to the investment or directly serve the community at large. Additionally, obtaining donor support for selling or raising money for repairs would be challenging and the high opportunity costs of both options is risky.
Finding an avenue that allows the President Ford FSC to extend their service to Scouts and open their doors to the community so they too can experience the values of Scouting would greatly benefit the Scouting movement in Michigan.
Solution
The DeVos Family Center for Scouting is uniquely positioned in our community to leverage greater support while expanding its service to Scouting and the community. An Advancement Campaign to develop a program delivery center would extend service to Scouts while engaging volunteers, families, donors, and the community at large.
The conceptual vision for an Advancement Campaign would be to provide onsite programming for youth and adult mentors in Scouting and those yet not engaged in Scouting while still supporting the unit programs that occur in the communities we serve. Programs that support Scouting's strengths in leadership training, character development and adventure would also feature STEAM programming and incorporate core-­‐‑city youth outreach and adult skill instructing.
A campaign could transform the DeVos Family Center for Scouting and its 22-­‐‑acre wilderness from a Scouting support facility to include direct program to Scouting units, as well as non-­‐‑Scouting groups. While unit programs would be strengthened, new groups of children and adults from local schools, churches, businesses, and community organizations would be invited and engaged in the world of Scouting.
The opportunity of an Advancement Campaign for the President Ford FSC is the opportunity to bring the Scouting movement to a much larger audience and to create a larger footprint in West Michigan.  A campaign brings potential for increased membership, retention, and support, as the community is reminded about how necessary Scouting is to the future of our youth and the future of our nation.
Frequently Asked Questions
Click here to view a list of Frequently Asked Questions to answer the following inquires.
New Facility
Why is this project being considered?.
What is the capacity of the new building vs. old?
What research has been done?
When will the construction begin, and how long will it take?
Are we implementing any sustainability, green technologies?
In what stages will money be raised?
What are the levels of funding for this campaign?
Is there a plan to maintain the investment?
Programs and Operations
What type of programming will there be and how is this being decided?
How will construction interrupt operations and what are the plans to mitigate this?
How will the new facility's impact and improve our community? Scouts?