Upcoming Special Events Honoring 2015 Award Recipients
Thank you to Meijer for their generous sponsorship of all Award recognition events across the state.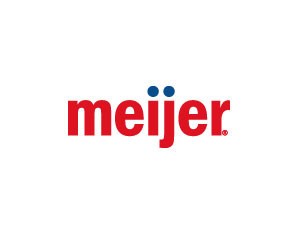 Congratulations to all that have earned the prestigious rank of Eagle, Venturing Silver or the Sea Scouting Quartermaster Award. Below are the 2016 special events in each Field Service Council designed to recognize your accomplishments.
All recognition events for the 2015 Eagles have been completed, please watch this page for an announcement of next year's events.
Special Events across the state…
The Michigan Crossroads Council hosts a number of special events throughout the year to fund various Scouting programs. Here is a list of events coming up this year. Click on each to find out more information.
Great Lakes Field Service Council
Sporting Clays Classic
Friday, May 6, 2016 Bald Mountain Shooting Range – Lake Orion, MI 
Whether you are an experienced shooter or have never picked up a gun, Great Lakes Field Service Council is inviting you to join them for the 2016 BSA Sporting Clays Classic at Bald Mountain Shooting Range. This event sponsored by KUKA benefits youth development through Scouting programs in Wayne, Oakland, and Macomb Counties. Click here to find out more and register
GLFSC Distinguished Citizen Award Dinner
Wednesday, May 25, 2016 MGM Grand – Detroit

The Great Lakes Field Service Council's, Boy Scouts of America, annual Distinguished Citizen Award recognizes noteworthy and extraordinary leadership of citizens in the metro Detroit area. Honoring distinguished citizenship delivers a message to our youth that character counts. This year's recipient of the Distinguished Citizen Award is Samir Salman, CEO, Continental, NAFTA Region. Click here to find out more and to register.
President Ford Field Service Council
President Ford Premier Shooting Clays Event
Wednesday, May 11, 2016 Kent County Conservation League
Join us for a day of fun with shooting games and lunch, golf carts for each team to transit between shooting stations, ammunition, gun cleaning, premier silent auction and raffle, social hour after, including hors d'oeuvres, premium beverages, and cigars. All proceeds from this event will benefit the nearly 20,000 young men and women in North and West Michigan. For more information and to register contact Sarah Hotchkiss at sarah.hotchkiss@scouting.org, 616.785.2662 ext 207. download the Sporting Clays Save the Date. Click here to find out more