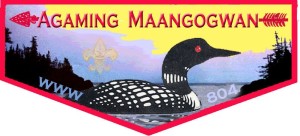 New News!
Unit Visitations & Elections
It's Boy Scout visitation and election season. Contact your chapter OA leadership to set-up your visitation and election today!
For contact information see the resource link at the bottom.
Comic Con at the Section Conclave
Join us at Camp Rotary in May for the Comic Con Conclave. Sign-up today and save money and get your ADDITIONAL lodge patch and t-shirt.
Sign up here.
Sign Up for Operation Arrow
Want to attend the National Jamboree AND help out the OA? Some scholarships are available. For more information, see the website: http://event.oa-bsa.org/events/jambo2017/
Contact Tom Stoppa at: 989-657-4427
DUES 2017 Raised to $13
Lodge dues for 2017 are now being accepted. Remember – 2016 Ordeal Candidate / Member dues are pro-rated and included in the Ordeal Candidate Induction fee. All members, including those inducted this year at Rotary or Silver Trails must pay in 2017. The date on your mailing label denotes your latest dues payment. To pay your 2017 dues, click here.
OA UNIT OF EXCELLENCE AWARD FOR TROOP / TEAMS
Order of the Arrow Unit of Excellence Award seeks to identify those units, and the leaders within them, who excel at incorporating the OA into their annual planning. This award is a tool for lodges to recognize, incentivize, and operationalize unit-level participation in Order of the Arrow programs. The OA Unit of Excellence Award criteria recognize units that invite the lodge to conduct quality unit elections, participate in lodge events and meetings, and operate a complete OA Troop Representative program.
The Unit of Excellence Award also contains recognition for key players in the Unit who help build a strong OA program there: Scoutmaster, Troop OA Representative, and Troop OA Representative Adviser.
• Unit of Excellence information – Click here to download the Unit of Excellence Award Requirements and Application for 2016
Patch Subscription
The Agaming Maangogwan Patch Subscription is a way for members of the lodge to reserve patches in advance for a given year. The 2017 Patch Subscription goes on sale during the Winter Fellowship weekend and includes: National Jamboree; 5th Year Anniversary; Section Conclave Host Lodge & Theme; three Summer Camp Commemoratives; National Award "Reach Higher" flaps, etc.. Sales are limited to the first 100 individuals on a first-come, first serve basis.
There are patches on rare occasions that have been designated for some honor that would not be part of the patch subscription as they are usually for a token of service rather than for an event.
RESOURCE / LINKS:
For a listing of lodge and chapter contacts and other resources, see the links:
• Unit Visitation Manual
• Unit Election Guide
• Youth Nomination Form
• Adult Nomination Form
• Ordeal Candidate Letter
• Scoutmaster Letter with contact information
ADDITIONAL LINKS:
Please visit our website for more information such as Officer Contacts, Forms, Calendars, etc: http://agaming804.org/
Read the Loons Call Newsletter here.
Lodge Leadership
Socially Connect with Agaming Maangogwan Lodge