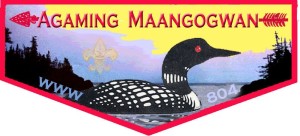 New News!
FALL FELLOWSHIP & COMIC CAMPOREE
This year's Fall Fellowship and COMIC Camporee will be open to all Boy Scout Troops — just like the June BIG CAMPOREE. During the weekend, scouts and arrowmen alike will be able to participate in Shooting Sport events, Climbing, Native American Crafts and other COMIC CON contests. The lodge will conduct their annual training seminars and elections on Saturday. All troops are asked to provide a "COMIC CON" activity on Saturday morning. Come out to the Fall Fellowship and COMIC Camporee on October 13 – 15 at Camp Rotary. Don't forget your costumes! Register HERE!
LODGE ELECTIONS at OCTOBER FELLOWSHIP
At the LODGE FALL FELLOWSHIP & COMIC CAMPOREE, lodge officers elections will be held Saturday night for the 2017 – 2018 year. Available positions include: Lodge Chief as well as Executive, Program, Service, Administrative, and Communications Vice Chiefs. Positions begin immediately on Sunday morning and are for a period of one year – until the 2018 Fall Fellowship. If interested in a lodge position, please contact Mr. Tom Stoppa, lodge adviser (phone 989-354-8054 or email: stoppat@hotmail.com), for the specific duties and responsibilities.
GO TO NOAC – 2018
Next summer's National Order of the Arrow Conference, NOAC, will be held at Indiana University from July 30th – August 4th in Bloomington, Indiana. This national event is second in attendance – only to the Jamboree. Lodge plans are already being made. The lodge is contributing $100 to each participant and national staff members who attend. A registration place can be reserved for an initial deposit of $100.00. For more information about NOAC 2018 (payment plan, allocation system, etc.) see the flyer HERE or register HERE.
NOMINATE THOSE THAT ARE WORTHY
Award applications are now being accepted for the Vigil, Founders', and James E. West programs. To recommend a worthy arrowman, complete the nomination form. Forms can be downloaded from: http://agaming804.org/awards. Selection Committees met during the Lodge Fall Fellowship at Camp Rotary. Since all who are recommended may NOT receive the award, please DO NOT tell the individual.
OA PROVISIONAL SUMMER CAMP TROOP
The weeklong OA Provisional Troop at Camp Rotary was a huge success! Over 25 scouts took advantage of this week as members of our Order provided the youth and the adult leadership. If you haven't seen the 100 + photo's of their great week, check out the lodge face book site at: https://www.facebook.com/AgamingMaangogwan?ref=br_tf
UNIT of EXCELLENCE – APPLY by NOVEMBER
Applications for the UNIT OF EXCELLENCE AWARD for all Boy Scout troops are now being accepted. Down load the form from: http://agaming804.org/pdf/forms/Unit_of_Excellence_Form_2015.pdf
DUES 2018
Lodge dues for 2018 are now being accepted. Remember – 2017 Ordeal Candidate / Member dues are pro-rated and included in the Ordeal Candidate Induction fee. All members, including those inducted this year at Rotary or Silver Trails must pay in 2018. The date on your mailing label denotes your latest dues payment. To pay your 2018 dues, (available soon!)
ADDITIONAL LINKS:
Please visit our website for more information such as Officer Contacts, Forms, Calendars, etc: http://agaming804.org/
Read the Loons Call Newsletter here.
RESOURCE / LINKS:
For a listing of lodge and chapter contacts and other resources, see the links:
• Unit Visitation Manual
• Youth Nomination Form
• Adult Nomination Form
• Ordeal Candidate Letter
• Scoutmaster Letter with contact information
• OA Unit Election Form
Lodge Leadership
Socially Connect with Agaming Maangogwan Lodge