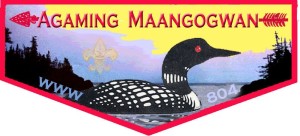 New News!
MSU SEAT BACKS
Join us on Saturday, August 19h from 8 am – 6 pm at Spartan Stadium in East Lansing. This is the lodge's annual fundraiser – MSU Seat Back installation. The day begins at 8:00 am and ends after completion – hopefully by 6 pm. During the day, lodge members install stadium seat back for those fans who pre-ordered them. Check out the link to register and to find out more information on the Electronic Lock-in on Saturday night! See the link HERE!
FALL INDUCTION & SERVICE WEEKEND
During this September 8 – 10th weekend at Silver Trails, new Ordeal Candidates will be inducted, current Ordeal members may complete their Brotherhood conversions, and camp projects will be completed. For more information and to register, CLICK HERE!
ELANGOMAT PATCH for SEAT BACKS
For the special ELANGOMAT FLAP PATCH, recruit, bring, and lead at least six other persons to MSU Seat Backs Set-Up (August) AND Take Down (November). Register these individuals at least one week in advance. Have ALL stay until the work is done for BOTH set-up & take down. Register HERE.
SCOUTING FOR WATER
Continue to help the citizen of Flint during the Water Crisis by collecting water in your troop, family, and/or town in early September. Arrowmen as well as troops, non-arrowmen, and parents / families are encourage to support this effort by organizing a "Scouting for Water" afternoon or evening. Arrowmen and scout leaders / parents are asked to drop off the water on September 8th or 9th at Silver Trails during the lodge's Fall Induction weekend.
CEREMONIAL TEAM MEMBERS NEEDED:
Do you want to work on a ceremonies team at the upcoming Spring Induction? Maybe serve a a "jive" — a silent assistant? Maybe serve in a speaking role? Maybe help set-up the ceremonial bowl? For any of these jobs, please feel free to contact: Nate Massung @ mandojedi@hotmail.com or (989) 751-2906.
FALL FELLOWSHIP & COMIC CAMPOREE
This year's Fall Fellowship and COMIC Camporee will be open to all Boy Scout Troops — just like the June BIG CAMPOREE. During the weekend, scouts and arrowmen alike will be able to participate in Shooting Sport events, Climbing, Native American Crafts and other COMIC CON contests. The lodge will conduct their annual training seminars and elections on Saturday. All troops are asked to provide a "COMIC CON" activity on Saturday morning. Come out to the Fall Fellowship and COMIC Camporee on October 13 – 15 at Camp Rotary. Don't forget your costumes! Register HERE!
DUES 2017 Raised to $13
Lodge dues for 2017 are now being accepted. Remember – 2016 Ordeal Candidate / Member dues are pro-rated and included in the Ordeal Candidate Induction fee. All members, including those inducted this year at Rotary or Silver Trails must pay in 2017. The date on your mailing label denotes your latest dues payment. To pay your 2017 dues, click here.
ADDITIONAL LINKS:
Please visit our website for more information such as Officer Contacts, Forms, Calendars, etc: http://agaming804.org/
Read the Loons Call Newsletter here.
RESOURCE / LINKS:
For a listing of lodge and chapter contacts and other resources, see the links:
• Unit Visitation Manual
• Youth Nomination Form
• Adult Nomination Form
• Ordeal Candidate Letter
• Scoutmaster Letter with contact information
• OA Unit Election Form
Lodge Leadership
Socially Connect with Agaming Maangogwan Lodge