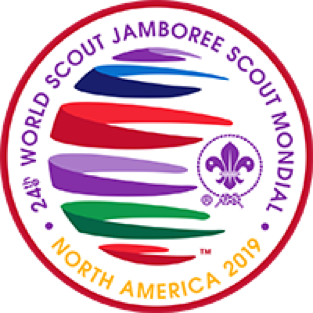 The theme for the 24th World Scout Jamboree is Unlock a New World and was developed by the youth bid team, also known as the Dream Team. This theme speaks to the new adventures, cultures, and friendships that will be shared by Scouts from around the world during the 12-day event in North America, a continent often referenced as a "New World."
The 24th World Scout Jamboree will take place at the Summit Bechtel Scout Reserve in West Virginia from July 22, 2019 to August 2, 2019.
---
Join us for the Michigan International Camporee 2020 & The World Scout Jamboree 2019 Open House!
Sunday, November 12, 2017 at Rota-Kiwan Scout Reservation
Find more information here.
Unlock Your World at the 24th World Jamboree!
ONLY HELD EVERY FOUR YEARS
Last held in the United States in 1967
July 22-August 2, 2019
Emersion in diverse cultures from around the world for 12 unforgettable days!
Opportunity to participate in Olympic style opening and closing events
Lifelong International friendships
Over 100 countries will be participating
Be one of only 5,424 Youth participants from the United States
World site for 2019 World Scout Jamboree National site for 2019 World Scout Jamboree Register Here USA Contingent Facebook Page MCC Contingent Facebook Page