Bill Myers is the current Scoutmaster of Troop 34 in Traverse City MI.  Bill has been involved in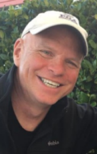 Scouting leadership for 17 years.  He has an Eagle Scout son and Life Scout son soon to be Eagle.  Bill is a proponent of great science and math education and in 2012 he co-founded Newton's Road, a non-profit proponent of STEM education.  Bill is the CEO of Traverse City-based Promethient, a technology company developing electronic heating and cooling systems used in transportation seating, furniture, medical devices and garments.
Terri Sibole Terri became Cub Master of Pack 629 in Kalkaska in 2012 and ScoutMaster of Troop 629 in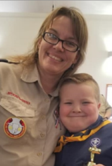 2014. She is still currently holding both positions. Terri has 5 boys in the troop that have been with her since 1st grade and they are all working towards Eagle including her twin sons. The Scouts under her guidance take part in the Campout for KAIR every year in Kalkaska and collect food for local pantries. They also take part in both parades during the National Trout Festival. This summer they will complete the Grand Slam by attending the last of 4 Michigan Boy Scout Summer Camps. Last summer she was awarded leader of the week and the troop was awarded troop of the week at D-Bar-A Summer Camp. She works as a clerk at the Kalkaska County Treasures Office and also as the Treasurer of Garfield Township.
Kevin Ingleston  Kevin is the past Cubmaster of Pack 67 in Honor Michigan and past Scoutmaster of
Troop 267 in Honor.  Both he and his 2 sons have had many awesome scouting adventures, including trips to Philmont and Alaska.  He has served in just about every unit position. At one time he was both Cubmaster,  Webelos Den Leader and Scoutmaster. He has helped instruct at Merit Badge Tech, assisted with recruiting in Benzie County. He has helped plan camporees, Cub Scout day camps, helped local units with their pinewood derbys, and fills in at scouting events as needed. Kevin is truly humbled to receive this recognition.
Chris Griffin CHRIS HAS BEEN REGISTERED AND ACTIVE IN SCOUTING IN NORTHERN MICHIGAN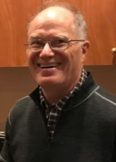 FOR 28 YEARS SINCE HE STARTED AS A DEN LEADER FOR HIS SON IN 1990. HE HAS SERVED AS COMMITTEE MEMBER, DEN LEADER, ASSISTANT CUBMASTER, SCOUTMASTER OF TROOP 31 IN TRAVERSE CIYT, TROOP COMMITTEE CHAIR, ASSISTANT SCOUTMASTER, MERIT BADGE COUNSELOR, UNIT COMMISSIONER, AND DISTRICT COMMISSIONER WHICH HE HAS SERVED AS FOR THE LAST 11 YEARS.
HE IS AN EAGLE SCOUT, HAS 2 EAGLE SCOUT SONS, A DAUGHTER, AND A GRAND DAUGHTER AND HIS WIFE MARLENE HAS SERVED IN MANY SCOUTING POSITIONS AS WELL INCLUDING CUBMASTER.
CHRIS HAS BEEN AWARDED THE DISTRICT AWARD OF MERIT AND THE SILVER BEAVER AWARD, THE HIGHEST AWARDS THAT CAN BE GIVEN TO A SCOUTING VOLUNTEER BY A DISTRICT AND A COUNCIL. HE HAS ALSO BEEN AWARDED THE DISTIQUISHED COMMISSIONER SERVE AWARD.