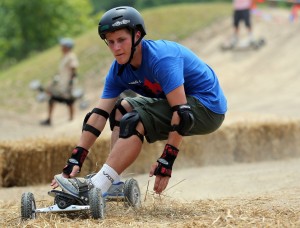 Ready to go? President Ford Field Service Council is now taking youth and adult applications for the 2017 National Jamboree. This adventure to the Summit will begin on July 16th, with a pre-Jamboree expedition, leading up to the main event on July 19-28th at the Summit Becthel Reserve in West Virginia.
Cost for this excursion is $1800 per participant
Are you ready for the adventure of a lifetime? Join us as we travel to the Summit Bechtel Reserve in West Virginia from July 16-28, 2017 for the 2017 National Jamboree. The Jamboree only occurs every four years with Scouts from around the nation coming together to get a taste of everything that Scouting has to offer. All participants will get a trip to ACE Adventure Center before the Jamboree starts, full access to the Jamboree , Jamboree contingent patches, transportation, food and equipment all for just $1800 for Scouts. If you are interested in attending as contingent leader then the cost is only $1650.  Scout and Leaders just need to bring their personal items and be ready for the time of their life!
 The first step to attend the Jamboree is for the parent and Scout to register on the National Jamboree page. Make sure you have your Boy Scout personal id number which is on your membership card. An email is sent to the parent/guardian email that is listed on the participant's application if the Scout is under 18 years old.  The parent needs to complete the approval process online.  They will receive an email confirmation letting them know the process has been completed.  
Once you register you should receive an email within a week from of Jamboree Chair inviting you to join our group. A deposit of $250 is due December 31, 2015 to hold a spot. This deposit is nonrefundable but is transferable to another Scout. The family will need to make monthly payments on this same site. 
Below you will find some resources that you can use to promote to your troop or crew to encourage them to attend the 2017 National Scout Jamboree
If you have questions please contact:
Martin Burg                        or            Matthew Hogg
mburg@gvsu.edu                            matthew.hogg@scouting.org
To download a flyer with more information about the Jamboree, please click here